Fall Meeting – October 21 – 3:00 p.m. The Alleghany Highlands Industrial Heritage & Technology Discovery Center 200 Block of N. Maple Avenue, Covington
The Alleghany Historical Society will hold its Fall Informational Meeting at the future home of the Alleghany Highlands Industrial Heritage and Technology Discovery Center, located in the historic buildings in the 200 block of N. Maple Avenue in Covington. The summer meeting was also held at the Center and members will be able to witness the tremendous progress made on the building restoration. The meeting will begin at 3:00 p.m. Light refreshments will be served and membership dues may be paid at the meeting. The meeting is open to the general public and members are encouraged to bring guests and potential members.
The buildings were constructed by the Nettleton Company between 1899- 1916 and were obtained from Rooklin Real Estate by a gift-purchase agreement. Steering Committees for Operation & Management and also for Exhibit Development are actively preparing for an opening in the next 12- 24 months. Exposed brick walls, ceilings, conduits, piping and ductwork will create an atmosphere reflecting the industrial heritage of the Highlands.
It will be like a museum because it's going to have a lot of photographs, artifacts and interesting displays. But museums have more of the "look but don't touch" displays. This is going to be a center where visitors can touch things, turn cranks, push buttons, build stuff. They can discover how our ancestors and current generation made bricks, tanned animal hides, smelted iron ore, created fine silk and rayon, made paper from wood, and produced fibers and film from little plastic pellets.
It could also be described as an educational institution because people will learn how science, mathematics, mechanics, and technology are brought together to manufacture products and how the use of language skills, animation and the internet are key elements for a successful industrial venture. A good idea and product is worthless without a successful marketing strategy.
It will be especially valuable to the younger generation and Millennials. Visits to the Center may influence career choices for students or even career changes for others. But the Center will be interesting to all ages. Those who spent their working lives in local manufacturing plants will certainly enjoy the memories generated from the displays. Visitors will want to make regular trips to the Center to enjoy the activities and displays.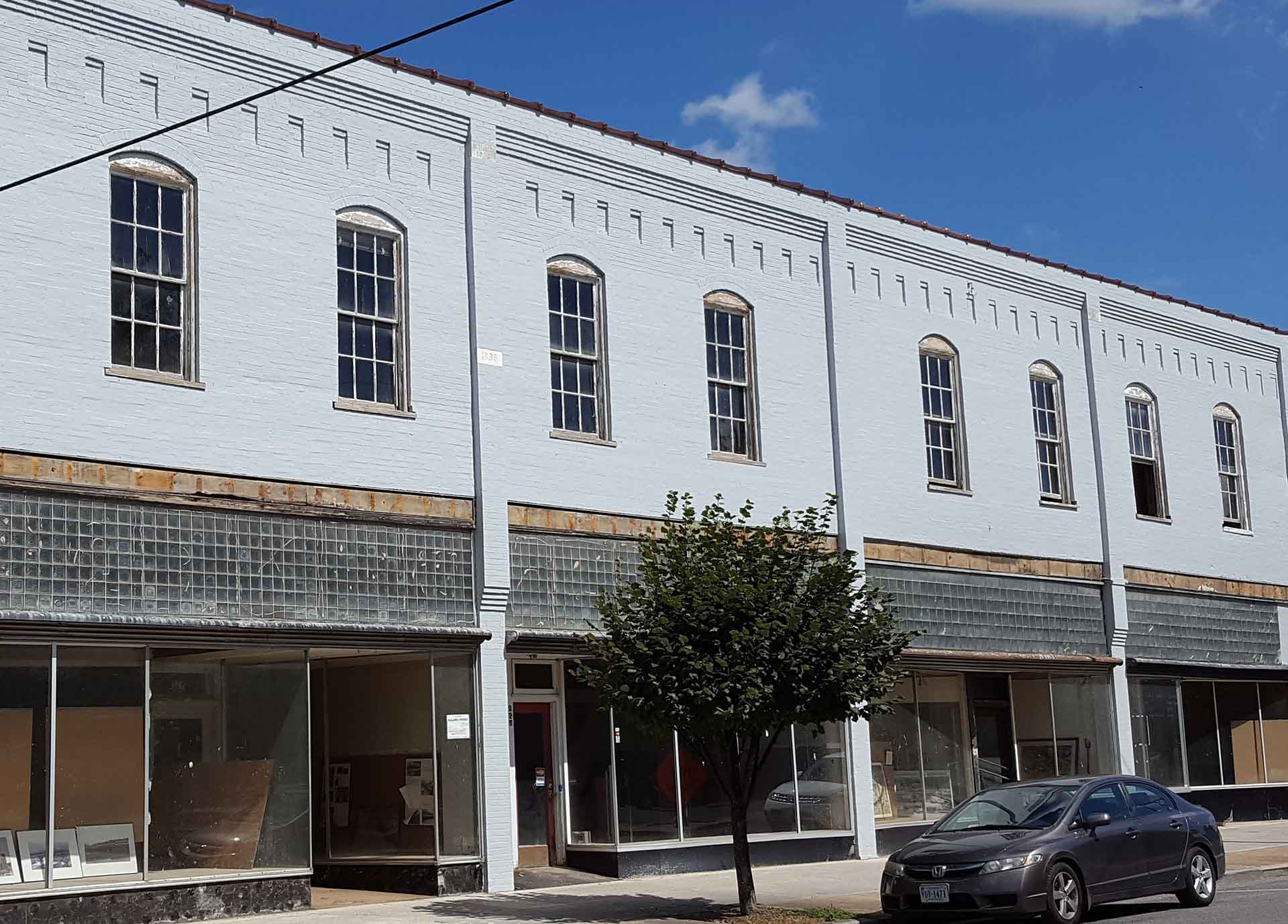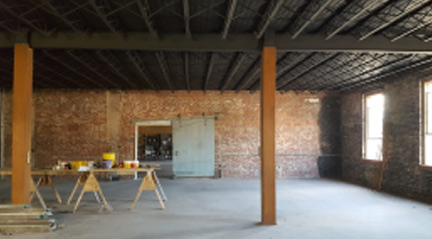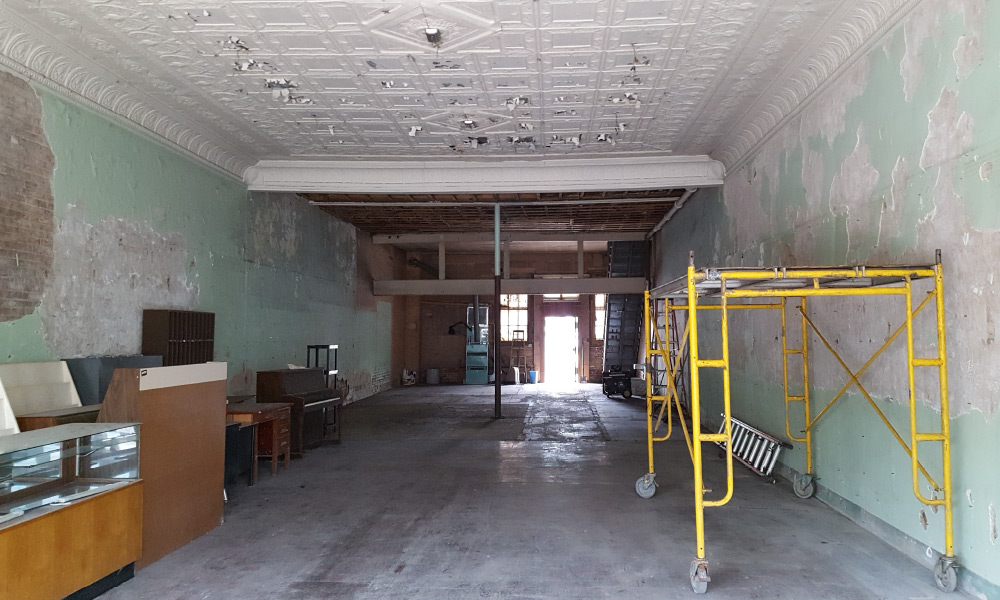 Historic Homes of the Alleghany Highlands
Our website has a page to list historic homes of the Alleghany Highlands. There is currently information on Milton Hall and the Merry House. We need others who will submit information to the website about their homes. The Society has visited a number of these places and a listing of these homes and their current uses would be both interesting and informative.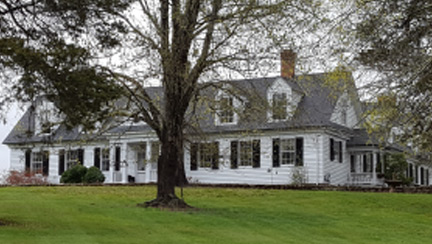 The Farm at Glen Haven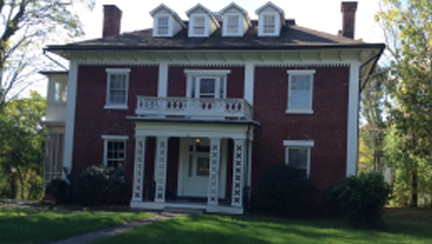 Rose Dale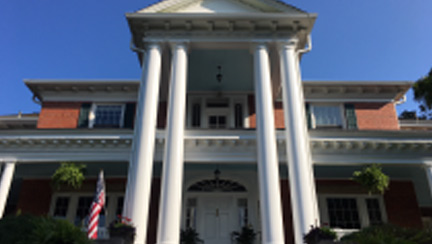 Hillcrest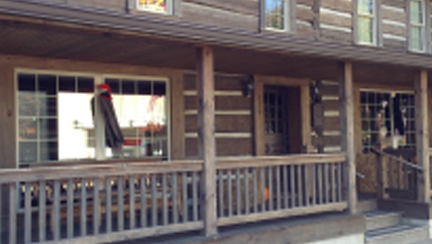 Scott - Hammond
What's Your Story?
Joan Vannorsdall and her What's Your Story? committee recently finished the book on Green Pastures. This is the third in the WYS? series. The first two books were on The Historic Masonic Theatre and The C&O Railway. The group is now collecting stories for a book about Dabney S. Lancaster Community College. The Society had two interns this past summer who collected a number of stories from local citizens about our industrial heritage. Autumn Woodson graduated from Covington High School in 2015 as the Valedictorian of her class. She is a senior at Radford University and hopes to become either an elementary education teacher or a high school social studies teacher. Autumn worked eight weeks collecting stories. Zoe Wulff graduated in 2015 from Hidden Valley High School in Roanoke County. She is a media major at Vassar College in Poughkeepsie, NY, and she worked about four weeks on the project. The plan will be to take these interviews and create another What's Your Story? book. Anyone who would like to share their story of experiences in local industry should contact the Society at (540) 965-0149 or call Paul Linkenhoker at (540) 962-3718 or (540) 969-6908.
Name That Place!
In the early days of television, a popular game show aired that was called, "Name That Tune!"  Contestants would accept a challenge to name a tune after hearing just a few notes.  This game involves naming a place with only a small glimpse of the location.
The picture on the left was taken at a facility in the Alleghany Highlands which was part of our industrial heritage. The facility is no longer in service but was an integral part of a large manufacturing operation.
Be sure to attend the meeting on October 21 at the Discovery Center at 3:00 p.m. to see if your guess is correct.  The Society hopes to obtain possession of this artifact for permanent display at the Center.